As I go through this adventure called motherhood, or as I like to call it "momming," I've come to realize that not only is momming way harder than I thought it would be, it's also at the same time easier (what's that all about?), AND at the same time as that, it's the best thing ever. A friend of mine summed it up like this "becoming a mom is both the worst and absolute best thing that has ever happened to you." It's the worst because life as you knew it is completely over. You now have great power and with that, as we know from superman, comes great responsibility. Meaning you have to keep someone other than yourself alive. And that my friends is next level pressure. Work shmurk; parenting pressure is heavy shiz.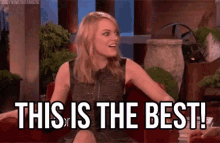 However, it is also absolutely amazing. Like the best thing ever of all time. The smell of your baby, even when you haven't bathed them in nearly a week is better than any flower. Oh, and her smile. Her sweet smile. Her goofy smile. Her almost laughing smile. Jeeze-Louise, nothing on earth is better. Nothing. Oh gosh and the cuddles. While a brand new baby is amazing because you get nothing but cuddles, it's really just them sleeping on you because you're way more comfy than their bassinet. Now however, as she gets older, her cuddles and her hugs are made of love. Actual love:
2 cups snuggles

1 pinch of need

3 tbs want

5 cups warmth and sweetness
And now that your life is completely upside down, you have to accept the fact that you can't get everything you want to do done. It's just not possible because that baby needs you at all times. Unless however you employ lots full time help, but if you do that you'll probably get less snuggles. Because of this, I've had to accept that I now have different success criteria to measure my life against. Below is a list of just some of the small wins that can happen each day:
Diaper changes turn into full on love fests. From smiles, to wiggles, to looking at you all doe-eyed, diaper changes don't have to suck. They can be amazing.

Being showered, make up on, dressed (in clothes with no baby vomit on them) and teeth brushed before 11am. SUCCESS!

Getting her down for a nap longer than 30 minutes.

Doing something for yourself, like writing your blog or painting your toes.

Doing some laundry. Feels good doesn't it? However, putting it away is the worst. 

Making a healthy dinner that's ready when the hubby comes home. How 1950's of me right? But still, it's awesome. 

Looking at the mess and not caring. Because, would you rather clean or would you rather be on the floor playing with your baby?

Getting outside. Not going to lie, I'm terrible at this one because it's winter and I hate being cold.

Actually putting clothes on the baby and not just another sleeper. 

Having a phone conversation with an old friend and getting caught up on their life. Not yours. 

Talking with the baby. How someone, who doesn't even know any words, can have so much to say is so fascinating
It's magic isn't it? Watching them grow and discover. In particular discover their hands. Gosh does she love to mow on those hands. Really, I'm sure there are many more wins the ones I've listed. What do you think are some of your daily wins? Let me know!!!
Sincerely,
The Non-Mom-Mom
.