Before I had a baby, I had never heard of a "sleep regression." I didn't even know it existed. Then when LaLa was born, moms everywhere warned me about this exhausting time and expressed how it was almost inevitable. A part of me thinks they don't tell you until the baby is born is because they don't want to scare you even more than you already are. And if you're childless, they don't want to give you another reason to not want babes because I think deep down, every mom wants the entire world to procreate, because babies. And if someone else has the baby, you don't have to do ANY work, but you get to hold your friend's baby and smell the baby. Anyway, once I learned of said "sleep regression," only one mom I knew said that they didn't really experience it, everyone else confessed about the nightmare it truly was.
So, just a few days before her four months, my baby went from sleeping from 8pm to between 4-6am, to taking FOREVER to go down at bedtime, waking up at 2am, waking up again between 4-6am and then not going back to bed until around 11:30am no matter how hard I tried. And do you know what happens to a baby who won't nap? They turn into a mugwat that has had food after midnight. Here's a little refresher:
No food after midnight/baby who takes her naps:
Food after midnight/baby who doesn't take her naps: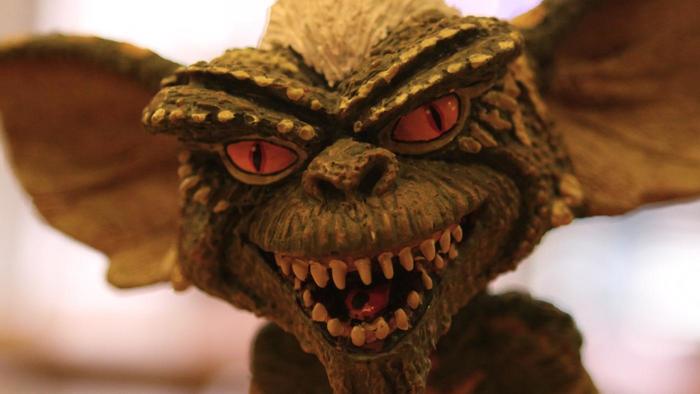 And, of the naps she did take over the last two weeks, most were only taken if she was on me. Don't get me wrong, I love me some snuggles, but sometimes a girl needs a break. The worst was when we went to Nana's for a visit and LaLa decided she only wanted me to hold her. I was like "hey girl, we're somewhere, where mommy has willing help. Someone who loves you and wants to hold you." And, my girl was like "Nah." Thanks kiddo. We're starting to get out of the woods now. However last night she woke up at 3am and was up until 5am. That was awesome.
What I also didn't expect at four months, was that I think I had (and may still have) a little bit of postpartum depression, or distress, or depletion – postpartum something with a D. I was majorly in denial of this fact for a good while as 90% of the time I'm actually the happiest I've ever been. Super cliche right? But this baby of mine has made my life better in ways that I didn't even know could be bettered. Bettered, that's a funny word. However 10% of the time, I'm angry, sad, irritable, weepy and to use the least feminist word of all time, I feel CRAZY. What's that all about?
Probably the fact that I'm waking up every 2-3 hours as my baby's schedule is all over the map, and probably because in many ways I feel like I've completely lost myself. I am the Non-Mom right? Nope, I'm a real mom. A real mom who could stare into her daughters eyes for an entire year and not blink (probably not, but you get my point). A real mom who feels so over touched sometimes that her body feels tense. A real mom who feels like she's lost her personality and her sense of humour. A real mom who can no longer take Second City courses because they are too far away. A real mom who can't carry a conversation anymore as she spends the majority of the time with a person who is unable to talk yet. A real mom who hasn't had spoken with many of her friends in forever and hasn't seen them in even longer. A real mom who loves her baby more than anything and yet sometimes when she's crying for the millionth time that day, feels nothing. A real mom who feels that she's literally breastfeeding all day – a fact that may actually be literal and not just figurative. A real mom who has seen real life magic happen, like when her baby laughed for the first time. A real mom who can't co-sleep because she sleepwalks. A real mom who is so tired that the front of her brain feels swollen. A real mom whose beautiful pregnancy hair is falling out and is very sad about it. A real mom who hasn't had her hair done in 6 months and whose nails are so jagged it's embarrassing. A real mom who is still learning her baby's new sounds, ex. is she screaming out of enjoyment because she jus discovered her voice, or is she frustrated? A real mom who feels like she's got the hang of it one moment and then is completely overwhelmed the next. Who loves her body and how wondrous it is and yet hates it every time she puts on pre-pregnancy clothes. A real mom who finds herself resenting her husband sometimes for no real reason other than probably hormones and exhaustion. Who is blissfully happy one moment and extremely lonely the next. A real mom who is so tired that when she looks in the mirror after her shower she's shocked at her appearance. Shocked. A real mom whose body aches. A real mom who sometimes can have dinner ready and other times can't even fathom the idea of cooking. Whose house is a mess. Whose hair is a mess. Whose clothes have spit-up on them. A real mom who thinks her baby's smiles are the most beautiful thing in the world. Who loves her husband more now than ever before, regardless of the resentment. A real mom who feels so unbelievably lucky. And who thinks her baby is by far the cutest baby that has ever existed. A real mom who wouldn't change a thing. A real mom whose baby who is supposed to be napping can now be seen waking up in the monitor. God she's cute isn't she?
Oh Jeeze. Until next time.